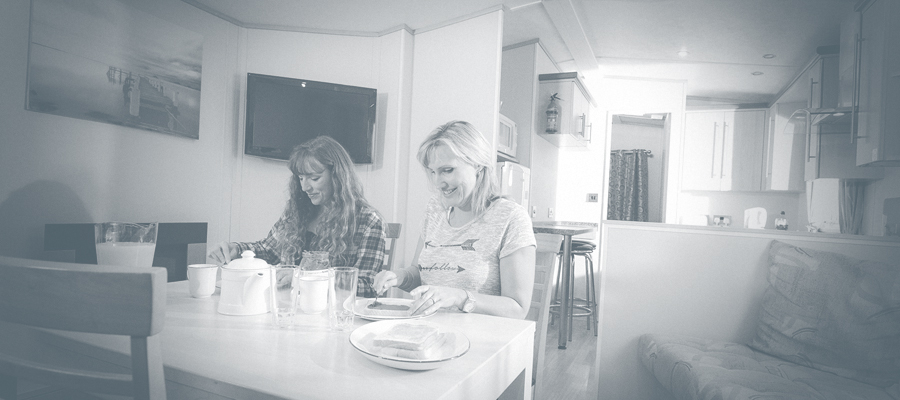 Booking Terms and Conditions
Our Holiday Agreement.
Conditions of Hire

1 All holiday homes are available from 5pm for Thursday arrivals and 12 noon for Friday arrivals and must be left in a clean condition no later than 12 noon on Monday after the event. If on your arrival you find any items or fittings, utensils, crockery or cutlery is broken, damaged or missing, please report it to Reception. Should any damage or breakages occur during the period of your stay you will be held responsible and must make good.
2 Booking Deposit. When you book your weekender you will need to pay a deposit. The balance of your payment must be paid 10 weeks before the start of your weekender. Details of the balance payable and how and when to pay will be in the booking confirmation. If you book your weekender less than 10 weeks before the start date you must pay the full amount of the weekender at the time of booking.
3 The holiday home number, notified to you on confirmation of your booking is provisional and we reserve the right to alter this number, but this will occur only in exceptional circumstances.
4 No PETS are allowed on the park.
5 Anyone committing a nuisance contrary to the peace of the park will be asked to leave immediately and without a refund.
6 Under no circumstances may the maximum number of people be exceeded within accommodation.
7 Completion and signature of the booking form signifies acceptance of conditions of hire shown on this page.
8 This booking form is also an application for free membership to Vauxhall Holiday Park clubs during residence at the Park.
9 All other Vauxhall Holiday Park terms and conditions apply (including cancelation terms). If you cancel your holiday you will always be responsible for the full cost of your holiday. However if you have bought holiday cancellation cover you will be covered for the cost depending on when you cancel and the reasons for cancelling. Please see www.vauxhallholidaypark.co.uk for full details. Copy available on request.
PLEASE NOTE
Vauxhall Holiday Park reserve the right to alter or change the format or any aspect of the event, or its running order and line-up without prior notification.
Please note. We would remind you that Vauxhall Holiday Park is in no way responsible for loss or damage to your property whilst you are here.
We recommend therefore that you insure your personal effects, clothing and cash in the normal way before coming on holiday. Vauxhall Holiday Park will not be held responsible for damage or inconvenience caused by Acts of God including extreme weather conditions.
Copyright (c) Vauxhall Holiday Park 2018, all rights reserved.
---
How to Book
It is easy to book your Shake Rattle and Roll Weekender at Vauxhall Holiday Park. Our computerised booking system helps make holiday booking fast and efficient. If you need any assistance, telephone our Booking Office on: 01493 857231, (9am – 9pm seven days a week). All deposits are non-refundable. Deposit £30 with full balance due 56 days prior to event (16 January 2019).
---